Courtly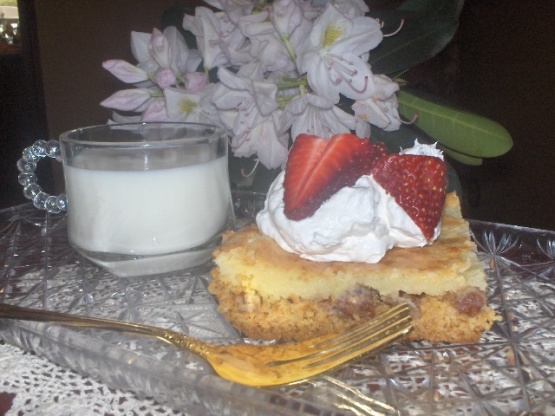 This was a hit for my whole family. It is quick and easy and tastes so good!

Okay, this one is different. I don't even know how to discribe. It is tasty, but lacking at the same time. used a combo of walnuts and hazelnuts. Make sure you press them in well, so when you pour on the topping they don't scatter everywhere. You know, maybe it's a big dollop of ice cream it needs! Thanks!!
Mix the first three ingredients together.
Press into the bottom of an ungreased 9 x 13 pan.
Press pecans into batter.
Beat cream cheese, 2 eggs, and powdered sugar till smooth and pour over batter.
Place pan on a cookie sheet and place in a 350° oven for 35-45 minutes (till lightly golden).
Do not cut till cool.