Small Batch Fresh Strawberry Jam
Boomette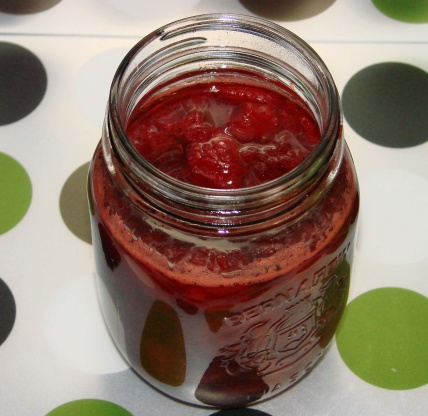 This is a quickly prepared jam that calls for smaller amounts of fruit and sugar. Cooking it in a wide pan speeds up the gelling process so no pectin is needed. The jam has a soft set, a bright color and a full fruit flavor. Perfect for spooning over toast but it may not be stiff enough for a peanut butter sandwich. This came from a newspaper article. This uses only 3 cups of sliced strawberries which is about 1 1/2 pints or 4 cups of whole berries.
I love easy recipes like that. I like that I don't have to sterelize a jar and that's it's a small batch. Wonderful. I had a lot of fresh strawberries to use and this recipe is great for it. I used only 1/2 cup of sugar and that is perfect. Thanks Mary :) Made for I Recommend tag game
In a 10 or 12 inch wide skillet bring fruit, sugar and lemon juice to boil over medium high heat, stirring occasionally. Reduce heat to medium and cook, stirring constantly and skimming foam as necessary. Cook about 8 to 10 minutes, until mixture begin to look syrupy and thicken slightly.
Cool jam to room temperature before serving. Refrigerate.