Parsley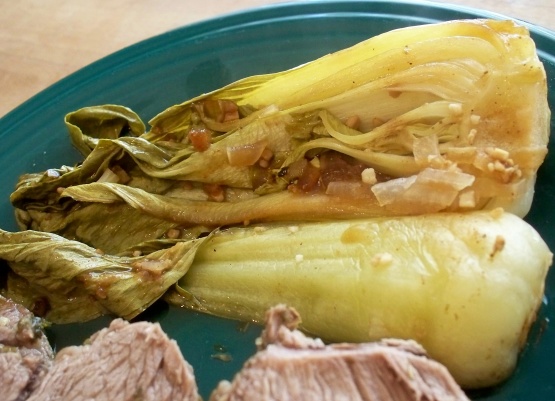 Simmering the bok choy slowly in a delicious sauce makes it tender and flavorful. From Fresh From the Vegetarian Slow Cooker.

Terrific recipe! I used 3 baby bok choy for this and it was just the right amount of sauce for the three heads. I used sesame oi instead of peanut oil but made no other changes. I only let it cook for 3 hours, so it would still be a little crisp. I think this would be just as good made on the stovetop. Thanx!
In a small bowl, combine the tamari, hoisin, mirin and water. Set aside.
Spread the oil in the bottom of a 5.5-6 quart slow cooker and turn on High. Add the garlic and ginger and arrange the baby bok choy on top. Sprinkle with the scallions and pour the tamari mixture over all. Change the heat setting to Low, cover and cook for four hours, or until the bok choy is tender. Serve hot.