Slow Roasted Chipotle Salmon
gailanng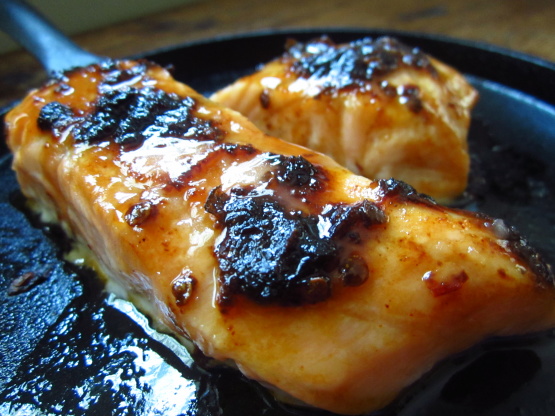 Slow roasting the salmon makes the fat meld into the salmon not out of it. This is an awesome recipe from Gourmet magazine. Sweet and spicy, and a melt in your mouth salmon filet. Easy to make too!
Mix chipotle rub ingredients, and stir well until sugar and salt dissolved.
Rub half on the filets, and reserve other half.
Put Steaks in preheated oven for 15-20 minutes per inch of thickness at 225 degrees F.
Meanwhile prepare the sauce.
Combine first four ingredients for sauce and reduce to 3/4 cup.
Remove salmon from oven, and rub the rest of the glaze on them and grill under the broiler for 3-5 minutes, to your desired doneness.
Combine butter and cornstarch and add to the sauce to thicken, add scallions, and serve over salmon and rice.