2Bleu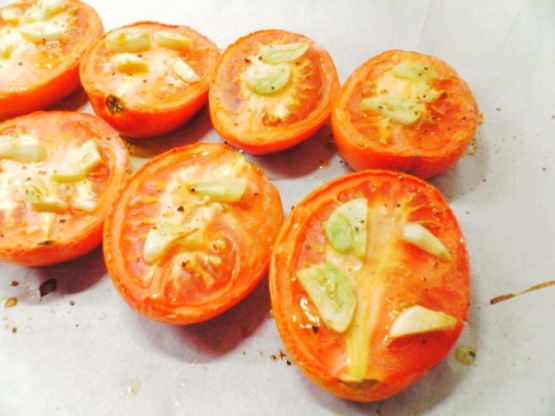 This is a lovely salad dish served chilled or at room temperature, perfect with any grilled meat.
Preheat oven to gas mark 2/300°F/150°C.
Place tomato halves cut side up in an oven tray.
Place a garlic slice on top of each half.
Mix honey, vinegar and olive oil in a bowl and drizzle over the tomatoes.
Season with salt and pepper.
Roast for 1 hour, till very soft and lightly charred.
You can roast the tomatoes up to 1 day in advance, cover and refrigerate.
Sprinkle with parsley and drizzle with oil and vinegar and serve chilled or at room temperature.