This is a lovely salad dish served chilled or at room temperature, perfect with any grilled meat.
Directions
Preheat oven to gas mark 2/300°F/150°C.
Place tomato halves cut side up in an oven tray.
Place a garlic slice on top of each half.
Mix honey, vinegar and olive oil in a bowl and drizzle over the tomatoes.
Season with salt and pepper.
Roast for 1 hour, till very soft and lightly charred.
You can roast the tomatoes up to 1 day in advance, cover and refrigerate.
Sprinkle with parsley and drizzle with oil and vinegar and serve chilled or at room temperature.
Reviews
Most Helpful
Make it now, before tomato season is over! I used fresh from-the-garden heirloom tomatoes. Very very good as a side dish. We think it tastes best at room temperature. Many thanks for sharing!

This is fun to make, and very versatile. We used fresh roma tomatoes and made Mini Pizza Appetizer. It added a nice zing to the dish. We did feel like it could use a bit more seasoning such as rosemary, thyme, or oregano but overall a nice way to dress up tomatoes.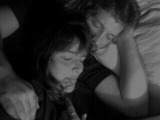 Great flavor makes excellent side dish.