Slow Cooker Sweet BBQ Pork Spareribs (Or Chicken)
Parsley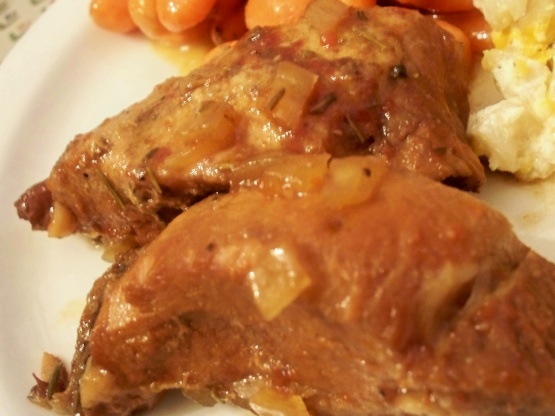 Works well with either boneless pork ribs or chicken pieces (I like the thighs).

Nice recipe, nice flavor. Nice enough that next time, that after slow cooking, as another poster suggested, I'd like to brown them under the broiler (seeing if they'd also get a fifth star in my home). Thank you for sharing the recipe.
Spray your slow cooker with nonstick spray.
Place the spareribs (or chicken pieces) in bottom of slow cooker. Sprinkle w/ salt and pepper; if desired to taste.
Combine remaining ingredients in a bowl. Pour over meat.
Cover and cook on low for 6-8 hours or until done.