Slow Cooker Spiced Applesauce (Crock Pot)
Annacia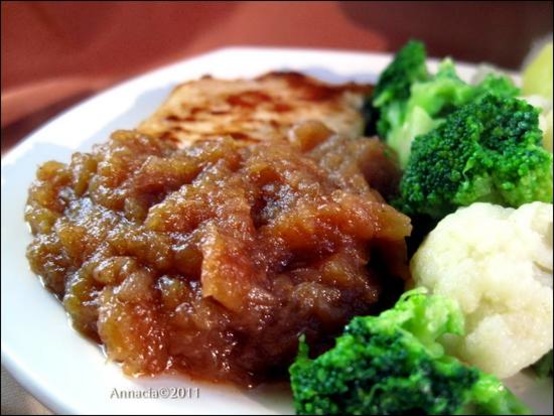 A beautiful fall recipe from Gooseberry Patch's new book, "Autumn with Family & Friends". The house will smell wonderful when you walk in at the end of the day! You can enjoy this on its own with a sprinkle of cinnamon-sugar or serve it with baked pork chops. Enjoy!

Was a little too sweet for me, but it was easy to make and had a delicious flavor.
Combine all ingredients in a slow cooker; stir to mix.
Cover and cook on low setting for 8 to 10 hours, or on high setting for 3 to 4 hours.
When done, stir with a wooden spoon. Gently crush applesauce against side of slow cooker to desired consistency.