Lainey39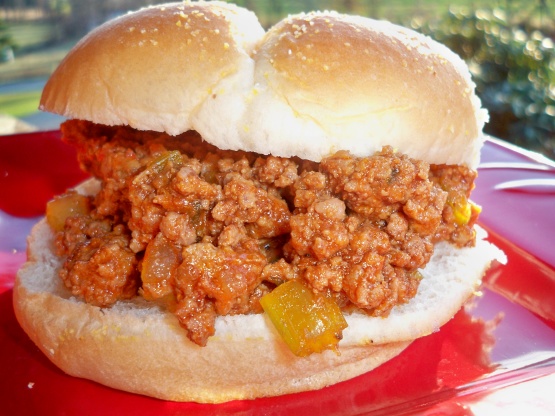 This recipe is easy to double or triple for crowds and, if there are any leftovers, can be frozen for later. Recipe is from Simple and Delicious.

This wasn't the best sloppy joes I've ever had, but my husband thought it was excellent once I added a few ingredients to off-set the sweetness. The recipe definitely doesn't need the brown sugar. I added onion soup mix, mustard powder and more worchestershire sauce to balance the sweetness. My kids thought it was pretty good.
In large skillet, cook the beef, celery and onion over medium heat until meat is no longer pink; drain.
Transfer to a 3-quart slow cooker.
Stir in the chili sauce, brown sugar, pickle relish, Worcestershire sauce, salt and pepper.
Cover and cook on low for 3-4 hours or until flavors are combined.
Spoon 1/2 cup beef mixture onto each bun.