Slow Cooker Russian Chicken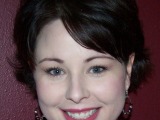 I got this recipe from a close friend of mine...THANK YOU! Great to prepare ahead for those nights when you know you are going to have boys scouts, sports or some other activity to minimize your dinner time!
1 (16 ounce) bottle Russian salad dressing
1 (1 1/4 ounce) package Lipton Onion Soup Mix
1⁄4 cup white wine
3 cups cooked rice (Brown or white)
Directions
Cut chicken into bite-size pieces.
Combine all ingredients except the rice in a slow cooker.
Set for 8 hours on low.
Serve over rice.
Most Helpful
This dish was pretty good. Easy to make and tasted good. I subsituted chicken broth for the wine. I might make this again sometime.
I learned to make this dish in college and I have been making it for 30 years. I have to say that my original recipe didn't call for the white wine but what a nice addition to the recipe.