Slow Cooker Rotisserie Style Memphis Chicken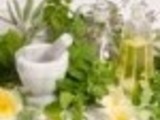 This recipe is really worth trying; we loved it! I made a gravy using the drippings from the chicken mixed with powdered chicken gravy mix. This chicken is just perfect for Recipe Chicken on a Bun
Directions
Roll aluminum foil into balls and add to bottom of your crockpot.
Rinse and pat dry whole chicken, then rub dry ingredients all over the chicken, be sure to rub some inside the cavity as well.
Set chicken on top of foil balls and set slowcooker to high and cook for 8 hours;this is for a 4-5 pound. I cooked mine; 3 pounds for 5 hours.
Cooking time depends on the size of your chicken.
Remove chicken and set aside.
Mix chicken drippings with powdered chicken gravy mix for an excellent sauce.
Reviews
Most Helpful
I've made this several times now and it's always a huge hit. I get sooo many compliments when I do this for company. Sometimes I crisp the skin in the oven before serving...I find the cooking time too long though so I cut that down. It's moist and falls off the bone and makes a very flavorful gravy. Thanks for sharing!
I've never cooked a whole chicken in my slow cooker before but I thought it sounded like a pretty cool idea so I gave it a try. I had a 4 pound chicken and after 4 hours it was dry so you really need to watch your cooking times as they will vary depending on your cooker. This is definitely not a meal to turn on before work to have a home cooked meal when you return that evening as it really does need to be watched. We thought that the paprika really overpowered here so the rub for my family was not a favorite.

I used a 5lb chicken and it took 6 hours on high in my large slow cooker. This recipie is not at all spicy so next time I will add more cayanne pepper and maybe some whole garlic cloves to the inside. It perfectly fell off the bone!