Slow Cooker Pork Chili Verde
NELady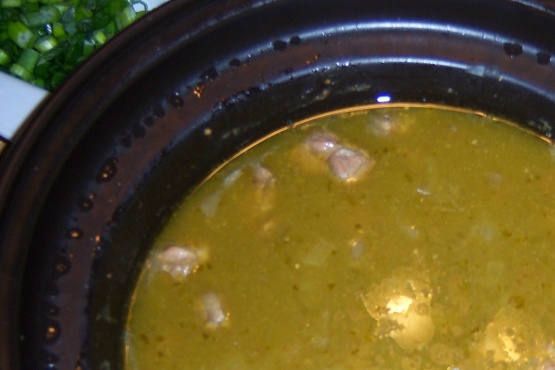 This is a great recipe to throw in the crock pot before work with very little prep work.

This was wonderful. I did have to change it a little because of time constraints. I put the whole pork roast in the slow cooker mixed the sauce ingredients substituting green chilies for the jalapenos (we're whimps). I also added 2 Tbls. taco seasoning so the sauce mixture. I just poured it over the roast and set it for 8 hours on low. It was perfect! Came home shredded it and voila dinner was ready. Thanks so much for this recipe Heidi!
Heat the oil in a large skillet or Dutch oven over medium heat. Add the onion and garlic; cook and stir until fragrant. Add the cubed pork, and cook until browned on the outside. Transfer the pork, onions, and garlic to a slow cooker, and stir in the green salsa, and jalapeno peppers.
Cover, and cook on High for 3 hours. Reduce the setting to Low, and cook for 4 to 5 more hours.
Serve in tortillas with cheese, sour cream, and salsa.