ChefLee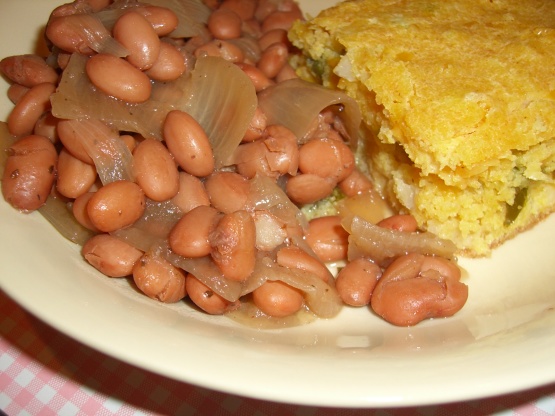 Saw this tonight on Paula Deen's show.

Top Review by Gail11
@Closet-Chef...If you read the note on looneytunesfan's page it says she saw this on Paula Deen's show
Wash the beans and soak overnight in cold water. Drain the beans and dump into slow cooker. Stir in chili powder and oregano.
Pre-soak ham in a separate pot, for at least 2, or refrigerated up to 24 hours, depending on how salty you want your stock to be. Add ham hock to slow cooker with beans and pour in ham soaking liquid. Add more water until ham hock is completely covered.
Add onion to slow cooker with beans and meat. Stir well. Season, to taste, with House Seasoning, cover the pot, and cook on high until beans are very tender, about 5 hours.
House Seasoning:
Mix ingredients together and store in an airtight container for up to 6 months.