Slow Cooker Meatballs and Sauce
Taken from The Everyday Low-Carb Slow Cooker Cookbook "The meatballs cook right in the sauce, making it especially rich and robust. If you like, serve with spaghetti squash 'spaghetti' or low-carb pasta."
Directions
In a large mixing bowl, using clean hands, combine meatball ingredients (ground pork through 1 tsp black pepper); set aside. In slow cooker crock, whisk together the sauce ingredients (spaghetti sauce through water).
Form meat mixture into golf ball-sized meatballs and drop them into the sauce (some will stick out of the sauce; that's okay).
Cover and cook on LOW for 8 hours. Before serving, stir gently so all meatballs are coated with sauce.
Reviews
Most Helpful
We enjoyed this recipe with several modifications. I reduced the eggs to 1 and added 1/4 cup Italian seasoned bread crumbs to give the meatballs a nicer consistency. I used 1 lb. ground venison mixed with 1 lb. lean ground beef so meatballs were a little drier than most. I also skimmed grease off the top frequently as it tended to pool with watery-liquid. I made my own sauce with drained Italian tomatoes and canned tomato sauce. It was good and was served over spaghetti squash (cooked separately and pulled into strings).
This recipe had a good taste, but the sauce got too thin for my liking. I would omit the water totally. Also, the meatballs are kinda dense due the low-carb aspect of this recipe. I'm use to a softer meatball using breadcrumbs or something. I think when make it again (being a non-low-carber), I'll add some breadcrumbs to the meat mixture. Otherwise, it was a good recipe for an easy dinner!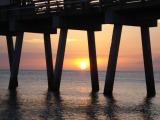 Very good and easy spaghetti sauce which we enjoyed. Next time I may use a bit less pepper. Thanks for sharing!