Slow Cooker Italian Meatloaf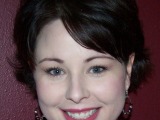 This is an awesome recipe and very versitile. I also make up the meatloaf mixture and shape into meatballs. It makes about 3 dozen meatballs. I will freeze in 3 quart size ziploc bags and simmer a dozen or so in a sauce pan and spaghetti sauce when we want to have spaghetti with meatballs for dinner! Very Moist and flavorful
2 lbs lean ground beef
2 slices fresh bread (ripped into small pieces, about 2 cups)
1⁄2 cup spaghetti sauce
1 large egg
2 tablespoons dried onion flakes
1 teaspoon garlic salt
1⁄2 teaspoon dried Italian herb seasoning
1⁄4 teaspoon garlic powder
1⁄4 teaspoon ground black pepper
2 tablespoons spaghetti sauce
Directions
Fold a 30" long piece of foil in half lengthwise. Place in the bottom of the slow cooker with both ends hanging over the top edges of the slow cooker.
In a large bowl, combine all ingredients except 2 Tbls spaghetti sauce until well blended.
Shape into a loaf. Place in a slow cooker on top of foil. Spread 2 Tbls of spaghetti sauce over top.
Cover tightly and cook on high 2 1/2 to 3 hours or on low 5 to 6 hours.
Use the ends of the foil to lift out meat loaf and transfer to a serving platter.
Most Helpful
This was my first crock pot meatloaf. I tweaked the recipe a bit based on others comments. It turned out great-my family loved it. I used 1 1/2 italian bread crumbs instead of the fresh bread; instead of onion flakes I used 1 cup of the frozen season mix (onions, celery, & bell pepper). I also omitted the garlic salt. I added 1 Tbls worcestershirer sauce to the meat mixture and a couple of shakes to the tomatoe sauce that went on top of the loaf. Will definately make this again.
First of all, I think there was a mistake in this recipe. There was definitely too much salt. And it was a little on the dry side One thing I gotta give this recipe though is that that juices that collect in the tin foil taste pretty good on mashed potatoes! And my husband said it had good flavor other than the excess of salt. I think next time I will use my mother-in-law's recipe though since I am more familiar with it.