Slow Cooker/ Crock Pot Cream of Portabella Barley Soup
michelle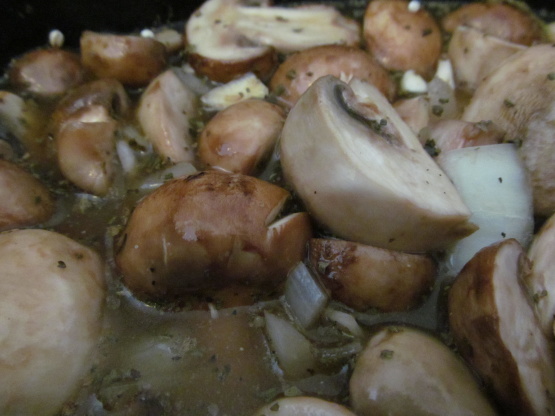 I just found this in a slow cooker cookbook and it is slow cooking in my crockpot as I type lol! The house smells wonderful so I'm hoping this soup tastes just as good as it smells. It is a very easy recipe to throw together, great for a fall day!
Sauté mushrooms and onions over medium heat for 4-5 minutes.
Transfer to crock pot.
Stir in broth, barley, sherry, sage, garlic and white pepper.
Cover and cook on low until the barley is tender, 6 to 8 hours (or high 4 to 6 hours).
Stir in the milk and cook until hot 15 to 30 minutes.
Ladle into bowl, garnish with parsley and serve!