Slow Cooker Corned Beef With Creamy Horseradish Sauce
Liynaa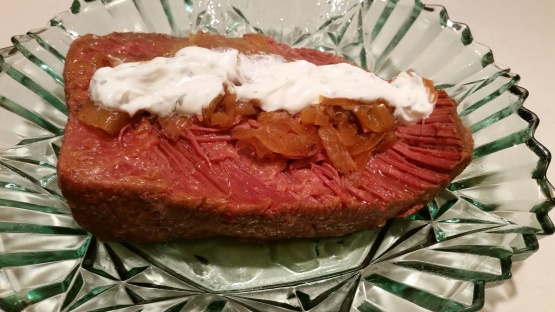 The mouth-watering aromas coming from your slow cooker will have your family counting the seconds to dinner time on St. Patrick's Day or any other night of the year! Adapted from a Betty Crocker recipe, it can be served with boiled baby red potatoes and steamed green cabbage for a traditional Irish dinner.
1. Place the onion slices in the bottom of a 5-6 quart slow cooker. Rinse beef and place on top of onions, discarding spice packet. Sprinkle with red pepper flakes. Mix broth and Worcestershire sauce and pour over top.
2. Cover and cook on low heat 8 to 9 hours.
3. In a small bowl, mix sour cream or yogurt, horseradish, and parsley. Serve with the beef and the onions.