Slow-Cooker Chuck Roast Dinner
R.Lynn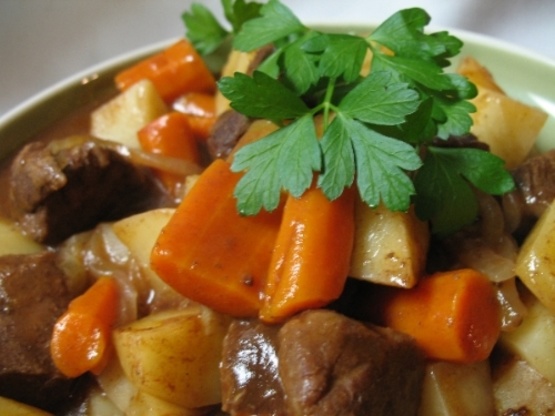 Is there anything easier than putting ingredients into the crock pot? Is there anything more satisfying than coming home after a long day and having dinner waiting on you? This is one of those recipes that is comforting, especially in the fall and winter. It can even be done in the oven baked at 350 for 2 hours or so. You will definitely want a good crusty bread to help sop up that delicious gravy this makes! Convenient, versatile, delicious, what more could you want? This simply cannot be messed up!
In a 5 qt slow cooker, combine all ingredients.
Cover and cook on high for 1 hour and on low for 6-8 hours or until meat is tender.