Parsley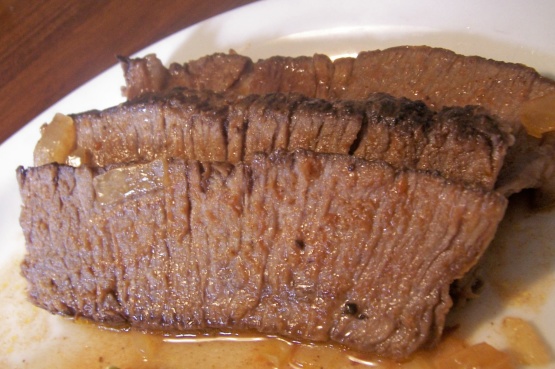 From the book, Church Suppers.

This was pretty good but not great. I probably won't use this again for my pot roast. It tasted more like it should be shredded and served on buns , not like a good brown gravy pot roast with potatoes that I am used to.I don't think I cared for tomato sauce and cider vinegar in it-made it too much like a barbecued beef taste.
Place roast in a 6 quart crock pot.
In a bowl, combine the tomato sauce and the remaining ingredients.
Pour the mixture over the roast.
Cover.
Cook on high for 5-6 hours or on low for 10-12 hours until the roast is tender.
Skim the fat and discard from the sauce.
Serve the roast with gravy.