Slow Cooker Chicken Sandwiches
This crock pot chicken sandwich is so easy and quick!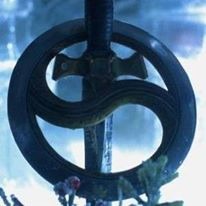 I've never tried a recipe quite like this one before...I honestly couldn't decide if I liked it or not. The recipe was very easy to make (that's a plus). You didn't say in the directions to drain the liquid from the crockpot before adding the shredded chicken, so I didn't and added cornstarch to thicken it. I served the chicken and thickened sauce on buns. When I first began eating the sandwich, I thought it was really good...however, after eating about half of the sandwich, it began to not taste quite so good. I've never had this happen to me before and can't explain it. Thinking it might be better today, I brought leftovers with me for lunch. The same thing happened...the first few bites were really good, then it wasn't. I want to try this again and see if I have better results with the recipe. If so, I'll be happy to revise my review.
Place chicken pieces in crockpot (I usually remove the skin first).
Sprinkle the garlic salt and onion soup mix over the chicken.
Pour salad dressing and water over the chicken.
Cover and cook for 7-8 hours.
Remove chicken and cool slightly.
Shred chicken from the bones,and return to crock pot.
Serve on hamburger buns.