Slow Cooker Chicken Lasagna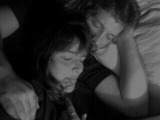 Imagine if you will, a lasagna of sorts made in your slow cooker. Start with seared chicken thighs, mushrooms, some fresh veggies, a layer of pasta, and then a delicious creamy tomato sauce simmering and oozing down over it all. You can't wait to get home.... Imagine no more, the recipe is right here! This was our entry for the Craze-E Categegory Contest.
Directions
Season chicken with poultry seasoning, salt, and pepper. Heat butter and olive oil over medium-high heat in a large skillet. When pan is ready, add thighs and sear about 3-4 minutes on each side.
Place the thighs into a large crockpot. To the skillet add the chicken stock and deglaze the pan. Add salt, pepper, and oregano and stir. Add pasta to the skillet and simmer for about 5 minutes just enough to soften the pasta.
Meanwhile, arrange the mushrooms over the chicken followed with the vegetables. When pasta is ready, place over the vegetables, broth and all. Dot with cream cheese and sour cream then pour the Rotel over top, covering everything. Sprinkle with parmesan cheese, cover, and cook on low 6-8 hours.
Reviews
Most Helpful
This was a yummy base recipe. I used 2 large boneless, skinless breasts instead of thighs since i don't like dark meat. I added 2 cloves of garlic, 1/2 lg onion, and a pkg of frozen spinach. I also decreased the amount of cream cheese to 4 oz. It was very nice to come home and have such a complete dinner all ready. Thanks 2Bleu!
This is a great crock-pot chicken dish. I used chicken breasts and really enjoyed the flavor that the Rotel tomatoes provided. I will probably cut back on the cream cheese a bit next time. Thanks for posting this easy-to-make crock pot recipe!

We really enjoyed this. The flavors were so like a lasagna and it smelled so delicious while cooking in the crock pot.I did use pheasant breast instead of chicken thighs. The meat was so moist and tender which is not easy to get with pheasant. I made as posted but sliced my celery. My only negative experience with this wonderful dish was that some of the pasta was over cooked (really hard) due to the crock pot cooking technique. Overall a great dish to try and I'm sure glad I did. Thanks for creating this tasty dish. :) Made for Hidden Gems Winter 2008.