Slow Cooker Chicken Cacciatore
Redsie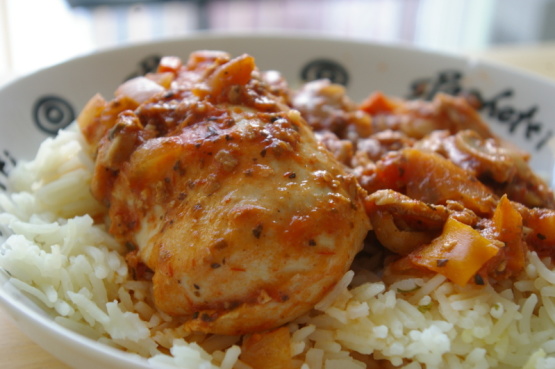 Monica Perdue, Personal Chef, Bon Vivant

really easy! threw in rigatoni the last half hour of cooking and it was an awesome dish! my one year old even loved it (minus the veggies of course) i cooked this on high for 4-5 hours.
Put chicken in the slow cooker.
Top with the spaghetti sauce, green bell peppers, mushrooms, onion, and garlic.
Cover and cook on low for 7 – 9 hours.
Serve with Pasta.