Slow Cooker Chicken Barley Soup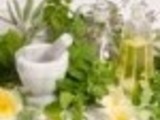 This is a wonderful Barley soup made in the Slow cooker, but using the microwave to have in ready in 3 hours. Feel free to add any other vegetables that are available. As you can see no need for oil or butter.
Directions
Heat the chicken broth and pour into slow cooker.
Place chopped vegetables; onions, garlic, celery and carrots in microwave container; microwave 5 minutes.
Spoon into Slow cooker and cook on High for 2 hours,.
Heat up mushrooms in microwave.
Add rinsed barley,chicken and mushrooms, salt and pepper to the Slow Cooker.
On high cook another hour.
Serve with crackers.
Most Helpful
Sage it does not get any easier! This was made for dinner last Thursday night and DH and I thoroughly enjoyed your soup. I never did barley in a crock and was a bit worried but then said it must be ok. I did add in some potatoes as I had 2 cooked ones in the fridge and an extra chicken breast as DH loves lots of meat in his soup.. I did not add mushrooms (not allowed). We loved it. I did freeze 2 containers for future dinners. Served with fresh rolls and a spnach salad. A definite keeper. I will be making this in the summer as well because I won't have to heat up my house and we love soup! Made for Soup-Fest 2011

Absolutely wonderful! As this was going to be dinner after I got home from work I altered the directions a bit -- by basically skipping the precooking/microwaving and just tossed everything in the crockpot including the uncooked cut up chicken and put it on low for 6 hours and then my crockpot goes to warm (probably about 9 hours total). Perfectly thick and wonderful hearty soup/stew with very little calories -- yummy! This is only about 3 or 4 WW points -- so a definite keeper which we will be having again and again (especially since I almost always have all the ingredients on hand!) Made for ZWT 6. Thanks for sharing!
Great soup and sooo easy to put together. I used about 1 lb uncooked chicken breasts, left whole and placed in the bottom of the crock pot, added everything on top (also leaving mushrooms whole) and doubled the garlic. I also added 1/2 t. dried thyme.
Cooked on low at least 8 hours and "pulled" the chicken apart. What a wonderful, comforting soup. Thanks for sharing!