Slow Cooker Chicken Barley Soup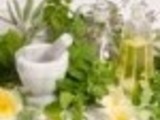 This is a wonderful Barley soup made in the Slow cooker, but using the microwave to have in ready in 3 hours. Feel free to add any other vegetables that are available. As you can see no need for oil or butter.
Directions
Heat the chicken broth and pour into slow cooker.
Place chopped vegetables; onions, garlic, celery and carrots in microwave container; microwave 5 minutes.
Spoon into Slow cooker and cook on High for 2 hours,.
Heat up mushrooms in microwave.
Add rinsed barley,chicken and mushrooms, salt and pepper to the Slow Cooker.
On high cook another hour.
Serve with crackers.