Slow Cooker Chicken and Dressing
Prep 15 mins
Cook 6 hrs 30 mins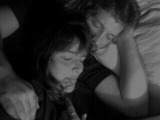 You will get raves on this dressing! You can opt to make only the dressing if you have another meat dish you are using this recipe with.
Directions
Melt butter in a skillet.
Saute onion, celery, mushroom, bacon and parsley.
Pour sauteed vegetables over bread cubes in a very large mixing bowl.
Add poultry seasoning, salt, sage, thyme, pepper, marjoram; toss together.
Pour in enough chicken broth to moisten, depending on how dry your bread cubes are.
Add beaten egg; mix together well.
Pack stuffing lightly into slow cooker (laying the seared breasts in between if using), and cover.
Set to High for 30 minutes.
Reduce to Low to cook for 4 to 6 hours.
Reviews
Most Helpful
This was a great tasting chicken and dressing. I would decrease the butter and the broth some next time. Would definitely make this again. Thanks for post such a wonderful recipe.
If this could have more stars I"d give more. Fabulous stuffing Bleu's. Terrific taste and flavor blend. It was worth getting up early a.m. to get this ready for a sunday noon dinner. I'll be making this again and again~
Excellent. The seasoning combination was perfect for use and I would not change a thing about it although I did increase the sage a little because we love the flavor in dressing. I will decrease the butter and the amount of chicken broth next time as mine was a little soupy after 6 hours. I halved the recipe and used about 1 and 3/4 cups broth which proved to be a little much. I used 2 chicken breast seasoned with a little salt and pepper. I think this might be the family Thanksgiving Special for this year. Thanks 2Bleu for sharing with us.