msfr6933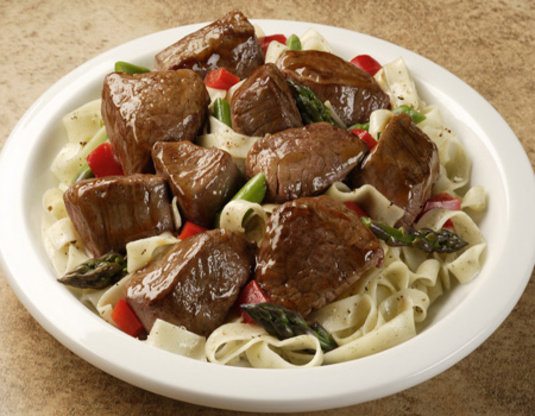 This is a really tasty recipe. The flavor is very savory and robust. I found this on another web site originally, Diane's Travelling Notebook, I think. Enjoy!

The flavor is outstanding. I doubled the recipe, let it slow cook all day. YUM! I followed the recipe ingredients to a T. I quickly browned the beef but I don't think I will go to the trouble next time. I'm not sure it made much difference. Definitely a "Best Of" for 2014. Thanks for sharing!
Add salt and pepper to flour.
Dredge beef in flour mixture.
Place meat in crock pot.
Cover with shallots and mushrooms.
Mix beef broth, tomato paste, Worcestershire sauce and red wine; pour over meat and vegetables.
Cook on low setting for 8 hours.
Mix 3 Tablespoons flour into 1/3 cup water, making a smooth paste.
Add to crock pot and cook another 45 minutes.
Serve over hot buttered noodles.