Mika G.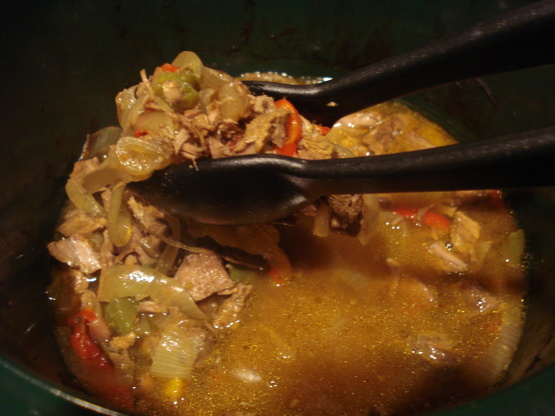 I haven't tried this recipe yet but it sure sounds good. It's from Taste of Home's Light & Tasty 2007. Top with shredded cheese, sour cream, guacamole and pico de gallo or salsa.

I am sorry. I did not like this. When I opened the crockpot when I got home and stirred it, it turned out like a stew. Maybe it cooked way too long. I just did not think it had enough flavor. Thank you however, for sharing your recipe.
Put peppers, onion and beef in a 5-quart slow cooker.
Combine the rest of the ingredients (except the tortillas)and pour over meat.
Cover and cook on low for 8-9 hours or until the meat is tender.
Put about 3/4 cup of the meat mixture in each tortilla and add toppings of your choice.