gailanng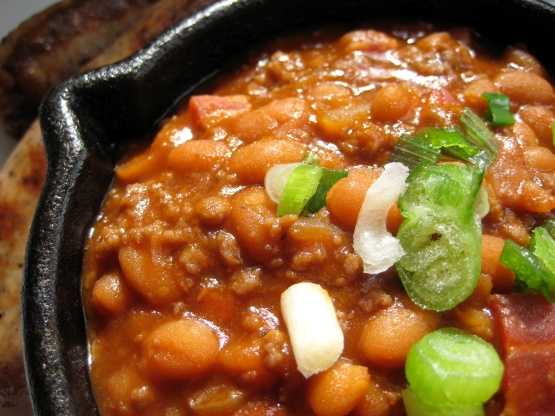 This can easily make into a meal. Very filling and satisfying.

This recipie is very tasty,but little to sweet for me next time i will add less brown sugar.
Brown beef and onion, set aside.
Mix together bacon, oil, catsup, Worcestershire Sauce, vinegar, mustard, salt and brown sugar.
Add to beef.
Stir in b eans.
Pour mixture into a slow cooker.
Heat on high for 1 hour.