Lainey39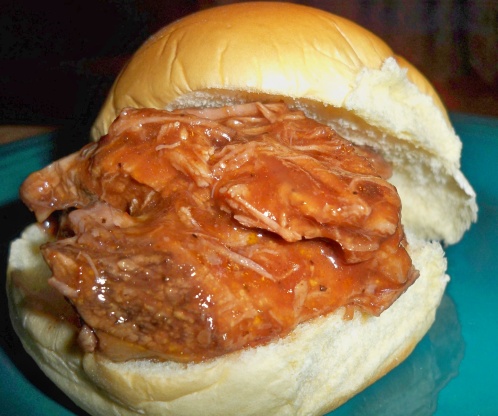 Slow Cooker BBQ Beef Recipe from Festival Foods, a grocery store in Green Bay. This recipe was featured on the local morning news. I have made this a few times and it is very good. Not too sugary like most bbq in this area. I often don't even add the ketchup, but that is our family's preference.

This was delicious!! My boyfriend said he wants it often. I didn't have tomato sauce so I used paste + water. I bought the only BBQ sauce I saw without high fructose corn syrup, which was BullsEye and it was really good- more smoky and less sweet. I didn't have time to cook 12 hours, so I did the first two on high and 6 more on low. The meat was soo tender. I am printing this out and will be making this again and again. Thanks!
Season roast with garlic salt and pepper and place in slow cooker. Add all remaining ingredients but the BBQ sauce.
Cover and cook on LOW for 9 to 11 hours, until beef is very tender.
Shred meat with a fork after cooking and retain 1 cup of the juice from cooking.
Add bottle of BBQ sauce.
Cover and cook on high for another 45-60 minutes.
Serve over split buns with a pasta salad.