Slow Cooker Apple Bean Bake
KateL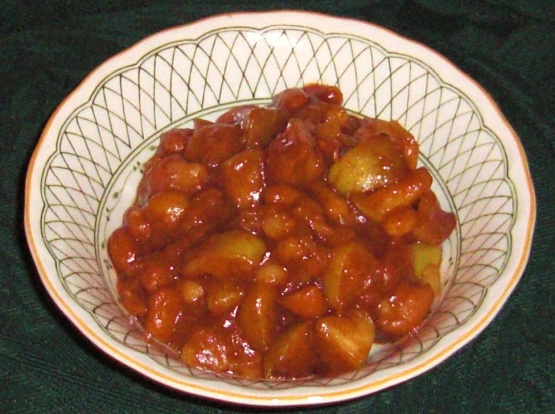 I think I've said it before, I love my crock pot. I have 3 in various sizes. This is a sweet and healthy dish. Great for fall.
Melt butter in skillet; add apples and cook until tender.
Stir in sugars, ketchup, cinnamon, molasses, and salt.
Add beans, mix well. Pour into slow cooker.
Cover and cook on high setting for 2 to 4 hours.