Slow Cooked Sweet Onion and Garlic Beef Roast
Sageca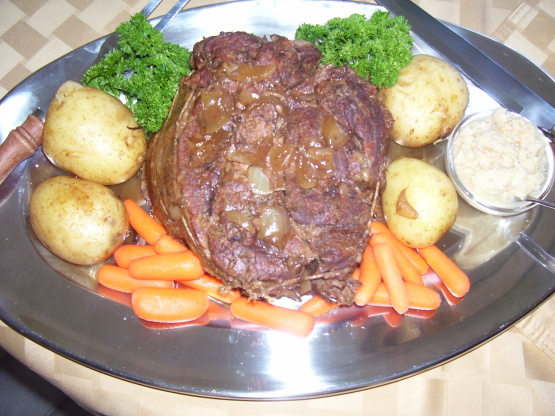 A slow cooker (crock pot) recipe. It's really sweet. Roast can be chuck, rump, eye, top round, etc.

My whole family loved this, including my picky 6 year old. I sauteed some stir fry vegetables from Trader Joe's, added the liquid from the roast and then thickened the sauce with tapioca flour. Served over brown rice. Delicious! Thank you for the recipe!
Place meat in bottom of slow cooker.
Top meat with sliced onions and minced garlic.
Mix all remaining ingredients together in a small bowl and pour into the slow cooker.
Cover and cook on low for about 8 hours or until done.