Slow Cooked Pork Chop Dinner
FKHamer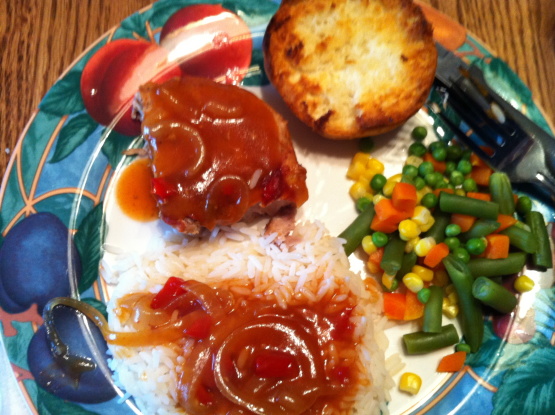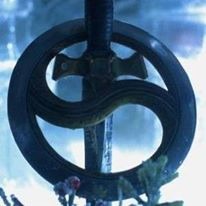 I love to come home to the aroma of a wonderful meal cooking. This recipe was so easy to put together, and the final result was delicious! I didn't have a can of tomato sauce so I just used canned tomatoes. After removing the chops from the crockpot, I poured the juices/vegetables in a skillet and thickened it with some cornstarch and water. I served the chops with the sauce/vegetables over egg noodles. Rolls with Herbed Butter completed the meal.
In a skillet, brown chops on both sides in oil; drain.
Place in a slow cooker.
Add the onion, green pepper and mushrooms.
In a bowl, combine the tomato sauce, brown sugar, Worcestershire sauce, vinegar and salt.
Pour over meat and vegetables.
Cover and cook on low for 4-5 hours or until meat is tender.
Serve with rice.