Annacia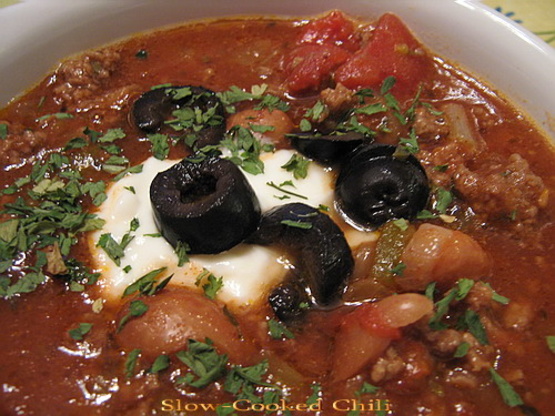 This chili is hearty and filling. You can use home-canned stewed tomatoes and pizza sauce, but store-bought tastes good, too.

This is a very thick chili, DD was eating it with a fork. I liked the addition of the basil, I don't think I've ever put that in chili before. I cooked mine for 3 hours on HIGH. Made for *1 2 3 Hit Wonders* game 2008
In a Dutch oven, cook the beef, onion and garlic over medium heat until meat is no longer pink; drain.
Transfer to a 5-quart slow cooker, stir in the remaining ingredients.
Cover and cook on low for 6 hours.