Mellie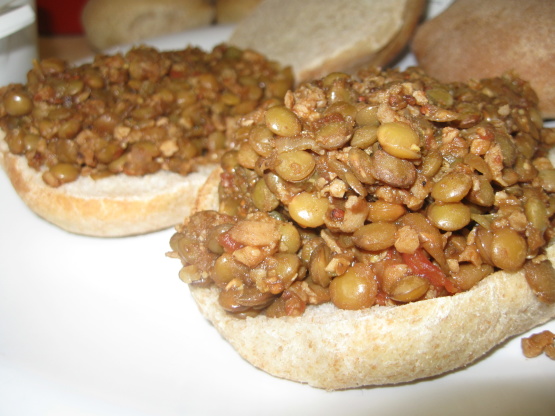 A vegetarian version of sloppy joes

This was OK, but I didn't love it. It was very sweet. I love the idea that it's made with lentils instead of meat. I did take another reviewer's suggestion and added some apple cider vinegar. Surprisingly my toddler daughter loved it, so that's a bonus.
Heal the oil in a skillet over medium heat; add in the onion and bell pepper; cover, and cook about 5 minutes, until softened.
Add in chili powder, stirring to coat.
Transfer mixture to a slow cooker; add in the lentils, tomatoes, water, tamari, mustard, brown sugar, salt, and pepper; stir to combine.
Cover and cook on LOW for 8 hours.
Serve sloppy-joe style on warmed buns.