diner524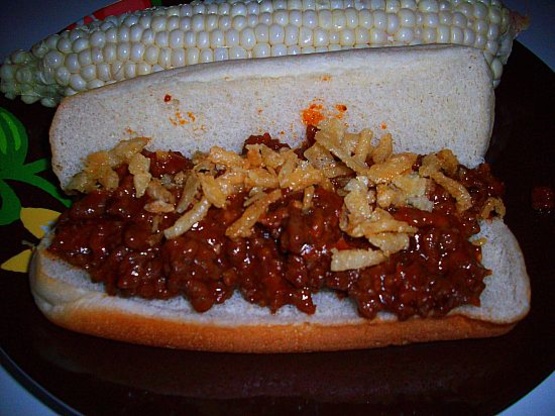 This is very close to the way my Mom made Sloppy Joes for us when I was young (many years ago). I have added the onion rings for a crunchy surprise and they are oh, so good!
Brown ground beef.
Add onions and continue browning.
Add garlic (be careful not to burn the garlic).
Add the rest of the ingredients except for the Buns and the French's French Fried Onions.
Simmer the sauce for at least 30 minutes to enhance the flavour.
Slice the buns and toast them if you prefer. (Sometimes I toast them in the oven with butter and garlic).
Add the meat mixture to one side of the bun.
Top the meat with some FFF onions.
Add the top of the bun and serve.