mayness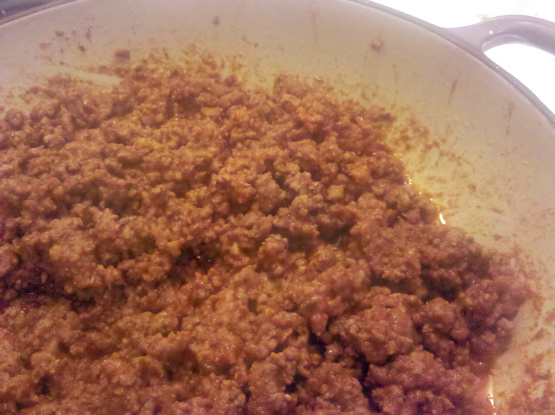 This recipe is a Mr food recipe that I have been using for several years. We really enjoy this recipe.

I didn't really care for the taste of these sloppy joes. I added just a big pinch of oregano but even with that little bit, I didn't like the flavor that gave to the sloppy joes.
Cook hamburger over medium heat and drain grease. ( I like to rinse the extra grease out).
Add remaining ingredients and simmer for about 20 minutes.
Serve on hamburger buns.