Prep 10 mins
Cook 45 mins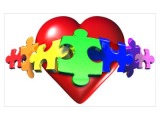 I found this recipe in the instruction manual for my electric frying pan. It tastes excellent and is a nice alternative to the packs of Sloppy Joes mix.
Directions
Brown ground beef and onion.
Drain.
Add remaining ingredients.
Simmer for about 45 minutes or until sauce thickens.
Stir frequently.
Serve on rolls, buns, or over rice.
Most Helpful
All the family was coming over to celebrate our son's 9th birthday today(Dec 28th) and I wanted a simple meal. My two persnickety girls said that they even loved this recipe and everyone else liked it too. I'm going to make this again tomorrow, as there was not even a drop left in the pan. We got around 20 servings using small buns. This is going to be my standard sloppy joe recipe from now on. Thank you so much for sharing this delicious recipe.

Not bad. Kids liked it. Needs more seasoning. Will change it a little next time.
Great! Easily made from ingredients on hand, and wonderful flavor. The perefct thickness, and not too salty. Chopped the onion finely so the kids wouldn't object to chunky veggies. Served on recipe #156583 with pickles and sliced onions. Thanks for sharing the recipe!