Boomette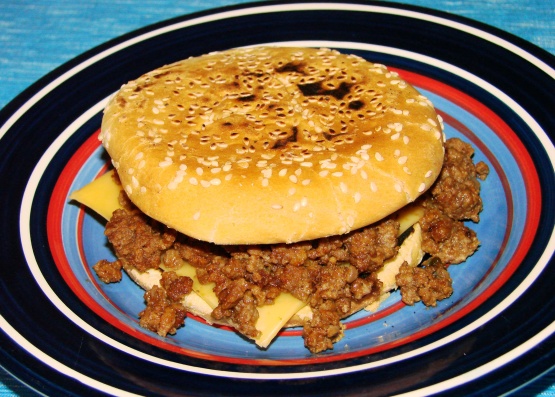 Another tried and true recipe whose origin I can't remember. I really prefer the taste of these home-made joes to the canned sauce, and isn't much more work!

I enjoyed these and will make them again. I will definately cut the brown sugar down to 1 1/2 T, and I agree with others that these need to be sloppier...especially if you will be keeping them warm in a crock pot.
Add the green pepper, onion, and ground beef to a skillet. Cook over medium heat until all the beef is browned. Drain off the grease. Return the skillet to the stove.
Mix in all of the rest of the ingredients and turn the heat down to low. Let it simmer for 30 minutes.
Salt and pepper to taste and serve on hamburger buns - topped with a slice of cheese if you want!