lets.eat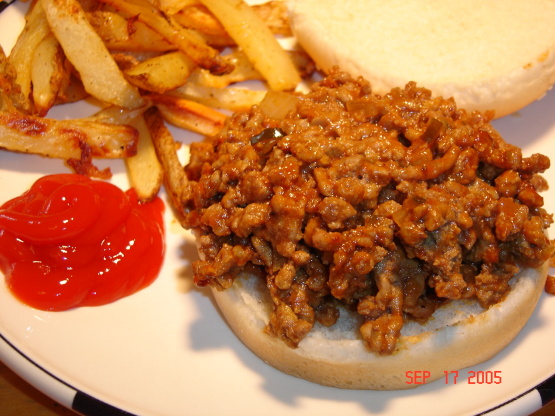 This recipe comes from the Southern Living Homestyle Cooking Cookbook. One of many in my cookbook collection. It's super fast, and I like the sweet pickle relish, it gives it a "kick". Super yummy.

Great!liked it a lot. I did add celery.
Brown ground chuck and onion in a large nonstick skillet, stirring until meat crumbles; drain.
Stir in ketchup and next 5 ingredients.
Bring to a boil; cover, reduce heat, and simmer 5 minutes, stirring occasionally.
Spoon meat mixture over bottom halves of buns; top with remaining halves.