Sloppy Joe Macaroni and Cheese
Brenda.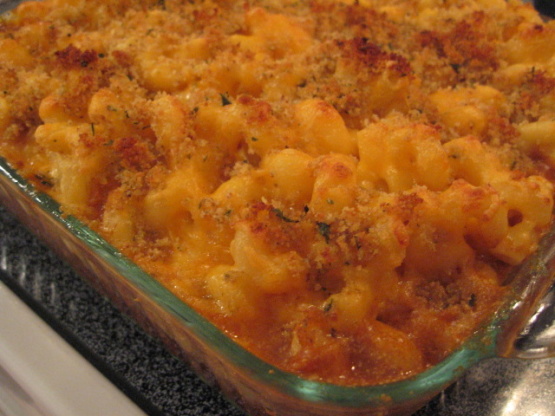 Found this on the line of the grocery store. My kids grabbed a hold of this one and wanted me to make it. As the previous reviewer stated, do not boil the milk or you will get grainy sauce. Heat milk just to a simmer. For my taste, had to adjust seasoning of both the sloppy joe mixture and macaroni cheese mixture with both salt and pepper or would have been bland. Quite tasty comfort food casserole, but not exactly a quick and easy recipe.
Preheat oven to 375°F
Coat 2-qt. baking dish with 1 Tbs. butter.
Cook pasta according to package directions; drain.
Meanwhile, in large skillet, heat 1 Tbs. butter over medium heat.
Add onion; cook until softened.
Add beef; cook until lightly browned, 3 minutes.
Stir in sauce, 1 cup water and seasoning mix; cook 5 minutes.
Combine milk and mustard; bring to boil.
Reduce heat to low and whisk in flour; cook, whisking, until smooth and slightly thickened.
Stir in 2 cups cheese and pasta.
Spread meat mixture in baking dish; top with pasta mixture, then remaining cheese.
Melt remaining butter; stir in breadcrumbs.
Sprinkle over cheese.
Place baking dish on baking sheet.
Bake until golden, 25-30 minutes.