Prep 20 mins
Cook 30 mins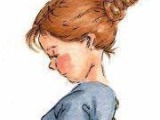 This is a very tasty loaf that your family will love. Easy, quick and delicious!
Directions
Heat oven to 350*F. Spray cookie sheet and large skillet with nonstick cooking spray. In sprayed skillet combine ground beef and onion; cook until beef is thoroughly cooked, stirring. Drain.
Add tomato sauce, flour and spices. Mix well. Reduce heat to medium low and simmer 5 minutes. Remove from heat.
Meanwhile, remove dough from can and place on lightly floured surface. Cut loaf in half lengthwise. Roll each half to form a 16 X 4 inch rectangle. Place 1 dough rectangle on sprayed cookie sheet, being careful not to change shape.
Stir 1/2 cup of the cheese into the gorund beef mixture. Spoon and spread mixture over dough rectangle. Sprinkle with remaining cheese; top with remaining dough rectangle.
Bake at 350*F for 25 to 30 minutes or until golden brown.
Cut in slices to serve.
Note* if you wish you may substitute your own bread dough recipe for the refrigerated dough. This is what I do as I can't get the refrigerated dough over here.
Most Helpful
This was very good! My picky 7-year-old didn't like it, but the rest of us did. I didn't really roll out the dough. It sort of unrolls and I just stretched it out a bit. It probably wasn't as pretty as it could have been, but we didn't care :-)
Such an easy fix for lunch or dinner. I think that kids would love this. In the future, I might use my own sloppy joe concoction (or even leftovers). I loved the ease of slicing the almost stromboli-like loaf for a quick sandwich. We served the sandwich slices with a tossed salad, corn on the cob and pickles. Thanks for posting.