Boomette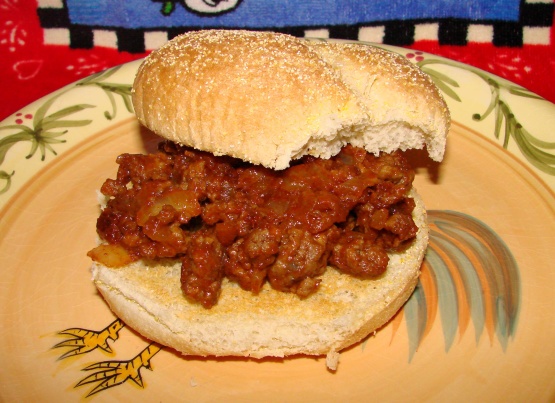 Sloppy Joes the way we like them!!

My family had a tast testing event. All of us chose this as our first choice. It had the most full flavored, good body, best taste. I had cut the brown sugar to 1/3, because we don't like a sweet sloppy joe, but otherwise followed the recipe. We all liked the background kick from the cayenne pepper which provided a little surprise! but was not too intense.
In a skillet over medium heat, brown the ground beef, onion and garlic; drain off liquids.
Stir in the mustard, ketchup, bbq sauce, and brown sugar; mix thoroughly.
Season with salt, pepper & cayenne pepper to taste.
Reduce heat, and simmer for 15 minutes.
Serve on buns and top with shredded cheese.