Nimz1466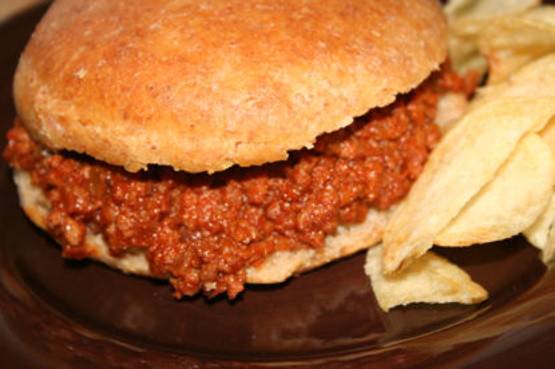 This recipe came from one of those supermarket checkout lane cook-booklets when we were first married 20 years ago (DH has survived a lot of cooking experiments). It has been the standard for Sloppy Joes at our house and recently was renamed when DD (age 10) learned to cook it herself. We always double this one for our hungry family.

This is the perfect sloppy joe. Thank you!
In a large skillet, over medium heat, brown the ground beef with the onions and celery; drain well.
Stir in the remaining ingredients.
Cover; simmer over medium heat 15-20 minutes.
Serve on hamburger buns.