Sloppy Buffalo Joes-Rachael Ray
megs_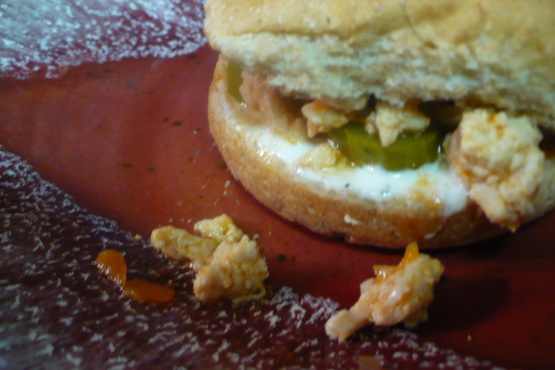 i saw racheal make these on 30 min. meals a couple of weeks ago. haven't tried them yet but wanted to post here so i don't lose the recipe!

I'm a huge buffalo chicken fan and this recipe was great! I also added a diced jalepeno and closer to 2/3 c of red hot. (I wouldn't recommend most people to do this, I like it hot). I served it open faced on toasted kaiser rolls with blue cheese dressing. My husband thought it was tasty too and I will definitely make this again. If you like buffalo chicken and sloppy joes this is a great option. P.S. I had some leftovers, so the next day I use the extra joes to make buffalo chicken lettuce wraps. I think I liked those even better, and I may skip the bun next time!
Heat a large skillet with extra-virgin olive oil over medium-high heat. Add meat and break it up with wooden spoon, cook 5 to 6 minutes. Add in carrots, celery, onions and garlic, season with salt and freshly ground black pepper, cook 7 to 8 minutes more. In a bowl combine the vinegar, sugar, Worcestershire, hot sauce, tomato sauce and stock. Pour into the pan and stir to combine. Simmer a few minutes more. Pile sloppy Buffalo filling onto buns and top with blue cheese and chopped pickles.