Sliced Steak Salad With Bloody Mary Vinaigrette
jenne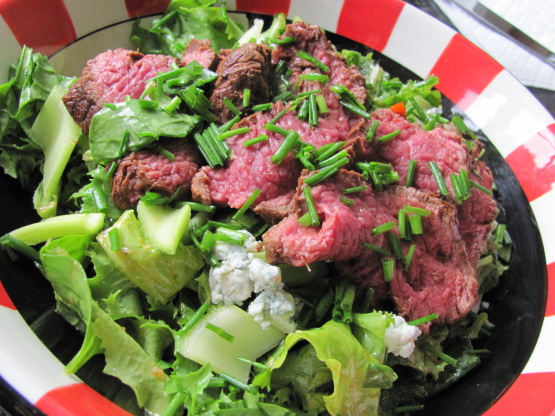 From "Everyday with Rachael Ray" magazine.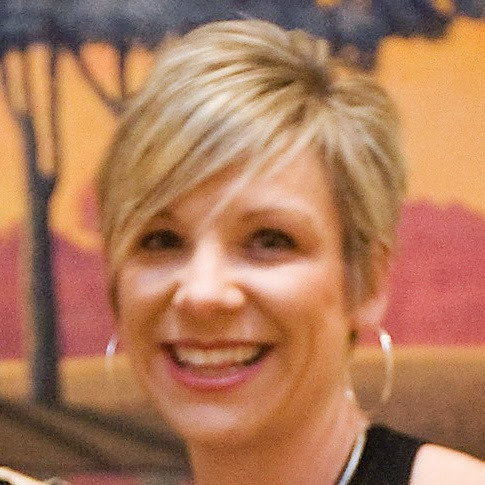 Top Review by jenne
This recipe has potential.. .I think next time I would make it without the steak, as the steak flavors were lost in the salad. If I make this again, I will add more celery, add blue cheese and serve it without the steak. It was an enjoyable dinner, but as with most of Rach's recipes it left room for improvement (hate to say that, but true) - but that makes it fun. Thanks for posting!
Preheat a grill pan or griddle to medium high.
Meanwhile, combine tomato paste, lemon juice, horseradish, and worcestershire in a bowl; whisk in the oil.
Stir in parsley, and season with salt and pepper.
In a large serving bowl, combine lettuces and celery.
Season steak with salt and pepper, then grill or pan fry until medium rare (pink in center) about 12 to 15 minutes.
Remove, cover loosely with aluminum foil, and let sit 10 minutes.
Remove foil, slice steak across the grain.
Toss half the vinaigrette with the salad, arrange steak on top, drizzle with remaining vinaigrette, and sprinkle with caperberries or sliced olives.