2Bleu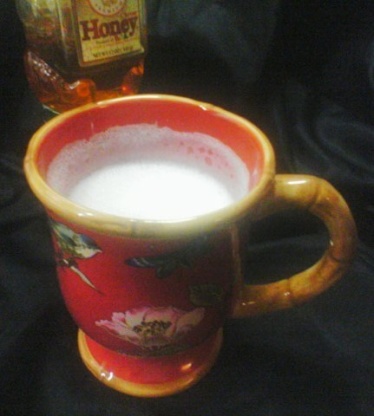 This is an alcoholic beverage that "puts you in the mood for a down comforter". It is from Lara Creasy from Shaun's in Atlanta.
Warm a coffee cup with hot water and empty.
Steam milk and honey using the wand of an espresso machine until hot and slightly frothed. Pour cognac into warmed coffee mug and top with steamed milk and a dollop of foam.