Skirt Steak Ala Stove Top Grill Pan
BarbryT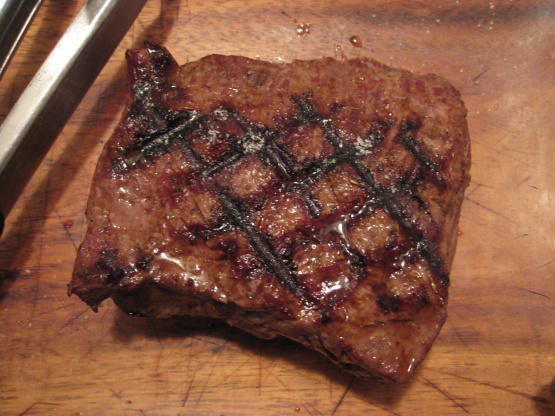 I, too, saw Alton Brown put his skirt steak right on top of the dusted coals. I figured I could simply get my grill pan super hot and cook the steaks as if I were cooking outdoors. I use my own mix of Emeril Lagasse's BAM as a dry rub and I also use a bit of meat tenderizer. FYI This IS Fajita Meat where I live. :) Skirt Steak is usually packaged in one long strip so you can choose how much you want to eat by the inch!
Cut steaks to desired length.
Sprinkle tenderizer on both sides of steaks.
Sprinkle spices on both sides of steaks.
Get actual spice mix recipe from Emeril's site.
Put oil into a bowl.
Lay the meat into the oil.
Turn over and oil the other side of the steaks.
Place steaks on dry hot surface of your grill pan.