This recipe comes from Susan Branch's Summer Cookbook. I saw a recipe similar to this but I think this version is spectacular on a summer day lounging by the pool. I realize this seems like a strange combination but the taste is delicious. I like my beers on the hoppy side but I definately use a light beer in this recipe.
Directions
Fill a blender half way with ice. Pour in beer, lemonade, and vodka. Blend well and serve.
Most Helpful
This was amazing. I have tried a version of this with a mix of lemon concentrate and lime concentrate and serve on the rocks. This is sooo much better! Fabulous on a hot summer day!
This recipe made it into our Book #242923! 07/19/09 - Yowza! Buddha & I agree whole heartedly,.. Pink Beer is our new favorite drink! We added the whole can of beer, and all the pink lemonade concentrate right into the pitcher with the ice and vodka. Thank you, thank you, for sharing this keeper recipe! :)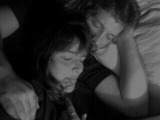 I have to admit I was afraid to try this recipe because I don't like beer. However, DH loved the name and insisted we try it. It is delicious! Don't taste any beer at all and it has a sweet, tangy taste. I used Bud Lite because that is what DH had in the refrigerator. Will definitely make again. Thanks Slatts!