Skinnygirl Sour Cream - Bethenny Frankel
jenne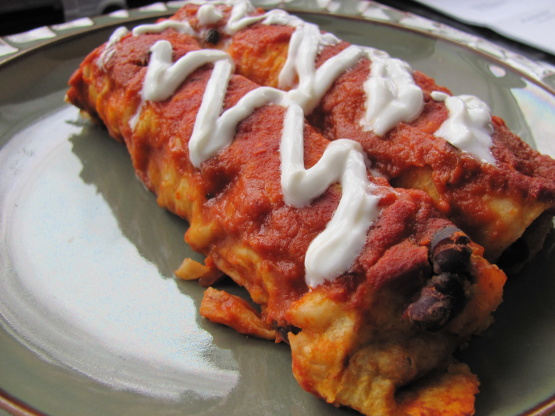 This is an awesome recipe for faux sour cream using greek yogurt and lemon juice. It tastes exactly like sour cream with a fraction of the fat and calories. It's from Bethenny Frankel - celebrity natural foods chef, author, and star of Bethenny Getting Married and The Real Housewives of New York City. I read about this recipe in her book, Skinnygirl Dish. I've put this on top of huevos rancheros, fajitas, tacos, baked potatoes, and chili. Try it, you will not be disappointed.

Made this last night with fajitas.It was so delicious! I did add a pinch of salt and let it sit for about an hour. I will not buy sour cream ever again!
1

cup fat free Greek yogurt (I use Fage)

1

tablespoon fresh squeezed lemon juice (juice of about two wedges)
Pour or squeeze lemon juice over 1 cup of fat free greek yogurt and stir to combine.
That's it! You're done!