Skinny Peppermint Mocha Cupcakes
admacari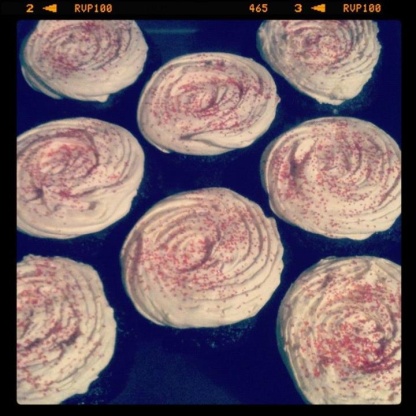 I had read about making cakes with a can of diet pop instead of the ingredients on the back of the cake box, and so I began exploring different flavors I thought would work together so I could have a delicious reduced calorie treat without feeling guilty. Enjoy! :)

I make cake mixes with soda and they come out great. Thanks for sharing this recipe!
Cupcakes

1

(18 ounce) box devil's food cake mix

1

(12 ounce) can diet Sprite

1

teaspoon peppermint extract

Frosting

1

(1 ounce) package sugar-free white chocolate pudding mix

1

teaspoon pure peppermint extract
Preheat oven to 350* F.
Mix together Cake Mix, can of Diet Pop, and Peppermint Extract (Do not add ingredients listed on the back of the box).
Fill cupcake liners 1/2-2/3 full of batter (depending on how big you want them).
Bake as directed on the back of the box for cupcakes (usually 25-30 minutes).
Frosting: Use a whisk to mix together the Cool Whip Lite, Pudding Mix, and Peppermint Extract. Wait for cupcakes to cool, then frost and decorate. Enjoy!