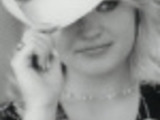 I have a meat and potatoes guy who could live on potatoes and gravy. This is how I make it healthier and lower in fat!
Ingredients
Nutrition
6

cups potatoes, peeled and cut

1

(14 1/2 ounce) can chicken broth (regular or reduced fat)
salt and pepper, to taste (the broth has enough salt for most people but taste them first and season if you wish)
Directions
Boil potatoes until tender and drain well.
Combine potatoes and broth in a bowl and mash to desired consistency.
Season with salt and pepper if desired.
Tip: For a 'buttery' look without the butter, add a few granules of chicken bouillon- Thanks SusieQusie! You could also add some butter flavored granules like Butter Buds or Molly McButter).